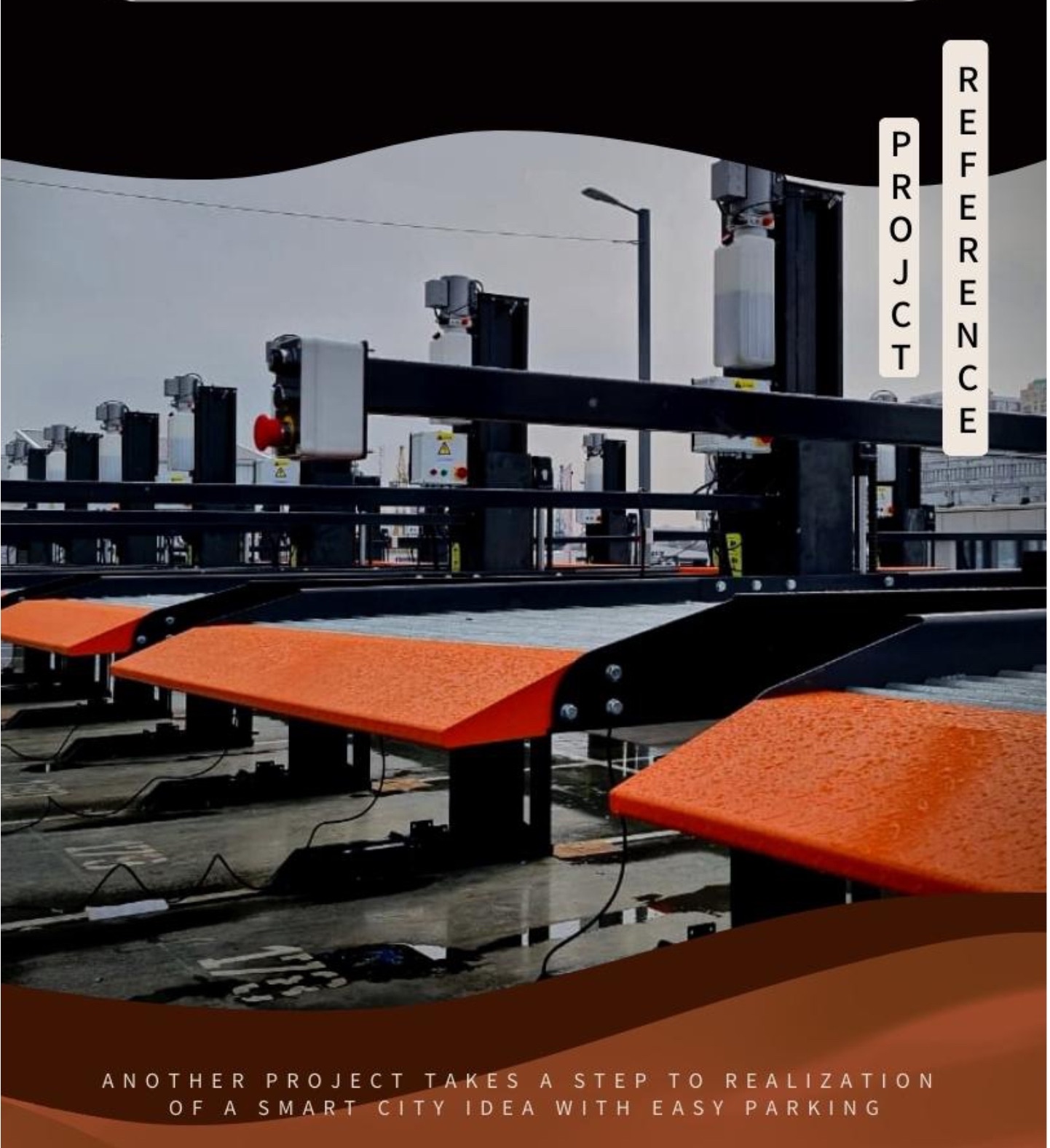 The city of Krasnodar in Russia is known for its vibrant culture, beautiful architecture, and thriving business community. However, like many cities around the world, Krasnodar faces a growing challenge in managing parking for its residents. To address this problem, a residential complex in Krasnodar recently completed a project using 206 units of two-post parking lifts Hydro-Park.
Parkingl lifts for the project was designed and manufactured by Mutrade, and implemented with the help of Mutrade partners in Russia, who worked closely with the developers of the residential complex to create a customized solution that would meet the specific needs of the property. The two-post parking lifts were chosen for their efficiency, ease of use, and safety features.
01 PROJECT SHOWCASE
INFORMATION & SPECIFICATIONS
Location: Russia, Krasnodar city
Model: Hydro-Park 1127
Type: 2 Post Parking Lift
Quantity: 206 units
Installation time: 30 days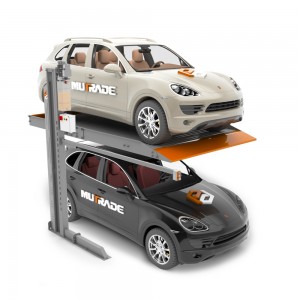 Each parking lift is capable of lifting a car up to 2.1 meters off the ground, allowing two cars to be parked in the space of one. The lifts are operated by a hydraulic system that is powered by an electric motor, and they are controlled by a remote control unit that is located in the car.
Half of the parking lifts are installed on the ground floor of the parking lot, the rest of the parking lifts are installed on the roof of the parking lot. Thanks to the installed parking lifts, the parking lot got the required number of parking spaces for a residential complex.
02 PRODUCT IN NUMBERS
| | |
| --- | --- |
| Parked cars | 2 per unit |
| Lifting capacity | 2700kg |
| Car heights on ground | Up to 2050mm |
| Platform width | 2100mm |
| Control voltage | 24v |
| Power pack | 2.2Kw |
| Lifting time | <55s |
03 PRODUCT INTRODUCTION
FEATURES &POSSIBILITIES
The use of parking lifts in projects of residential complexes for maximizing parking is a common and most effective practice in cramped installation conditions. HP-1127 allows to double the parking capacity. Quick installation, minimal installation requirements and high performance make parking lifts an attractive solution for securing the right number of parking spaces.
One of the key advantages of the two-post parking lifts is their safety features. They are equipped with safety locks that prevent the lift from moving while a car is parked on the lower level. They also have safety sensors that detect any obstacles in their path and automatically stop the lift if necessary.
2-post car parking lifts are also designed to be easy to use. Drivers simply park their cars on the platforms, and then use the control box to raise or lower the car lift. This makes parking quick and convenient, even in a busy residential complex.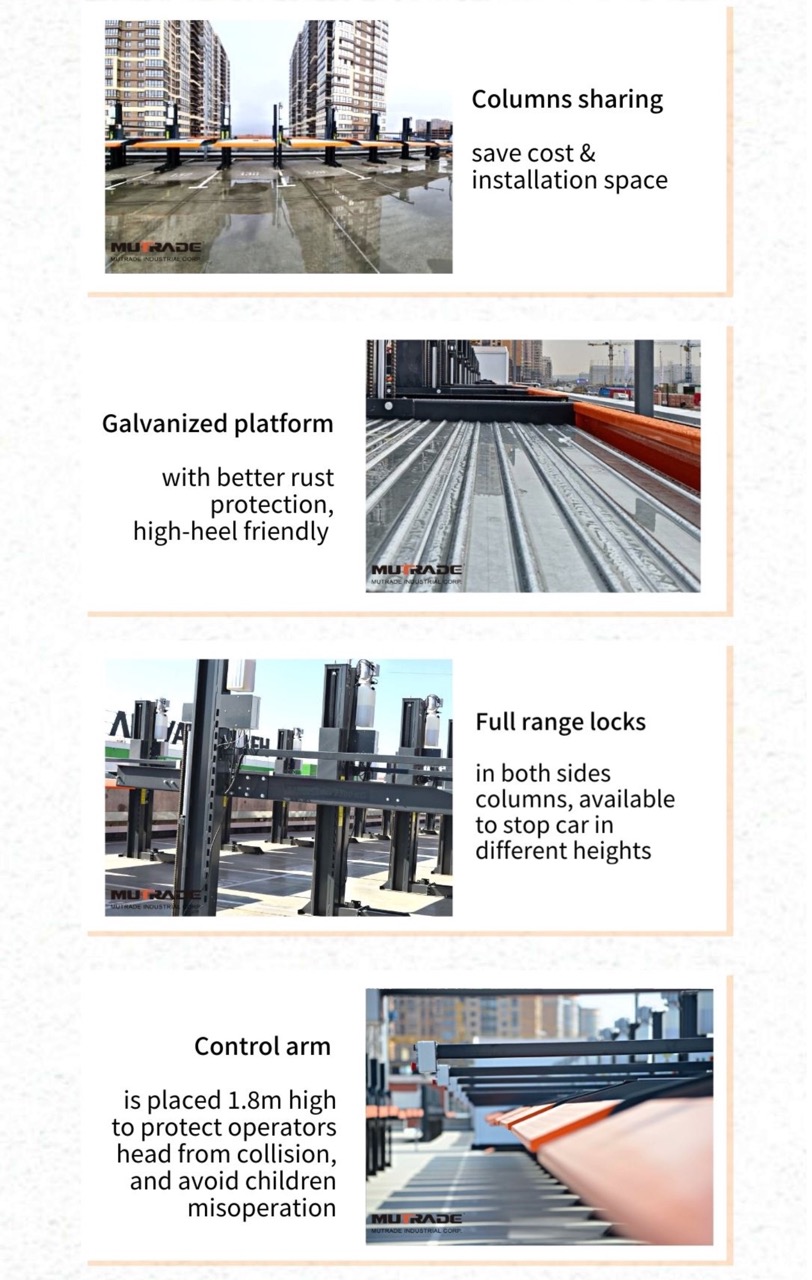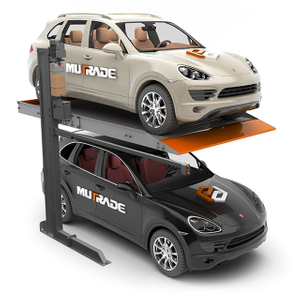 The project using 206 units of two-post parking lifts has been a great success in Krasnodar. It provides residents with a safe and efficient parking solution, and it also freeds up space in the complex for other uses. The lifts are easy to use and require minimal maintenance, making them a cost-effective solution for the developers.
In conclusion, the project using 206 units of two-post parking lifts in Krasnodar is a great example of how innovative parking solutions can help address the growing parking challenges faced by cities around the world. By using efficient, safe, and easy-to-use parking lifts, developers can provide their residents with a convenient and reliable parking experience that enhances the overall living experience.
04 WARM PROMPT
BEFORE YOU GET A QUOTE
We may need some basic information before proposing a solution and offering our best price:
How many cars do you need to park?
Are you using the system indoor or outdoor?
Could you please provide site layout plan so we can design accordingly?
Contact Mutrade to ask your questions: inquiry@mutrade.com or +86 532 5557 9606.
---
Post time: Apr-07-2023