IT JUST SO HAPPENED THAT...
the larger the city, the larger the stores in it, which try to cover the maximum of space and assortment, so that buyers return home with their purchases, rather than go to buy from competitors. However, large stores do not always sell food or clothing. Car dealerships also require a large area of the premises in order to provide the eyes of potential buyers and just spectators with the widest possible model range.
But no one ever considers where cars are in the showrooms, waiting for a new car owner or how the cars are stored there. The first thought that comes is a huge parking lot, which takes up a huge amount of space.
But before it was in this way!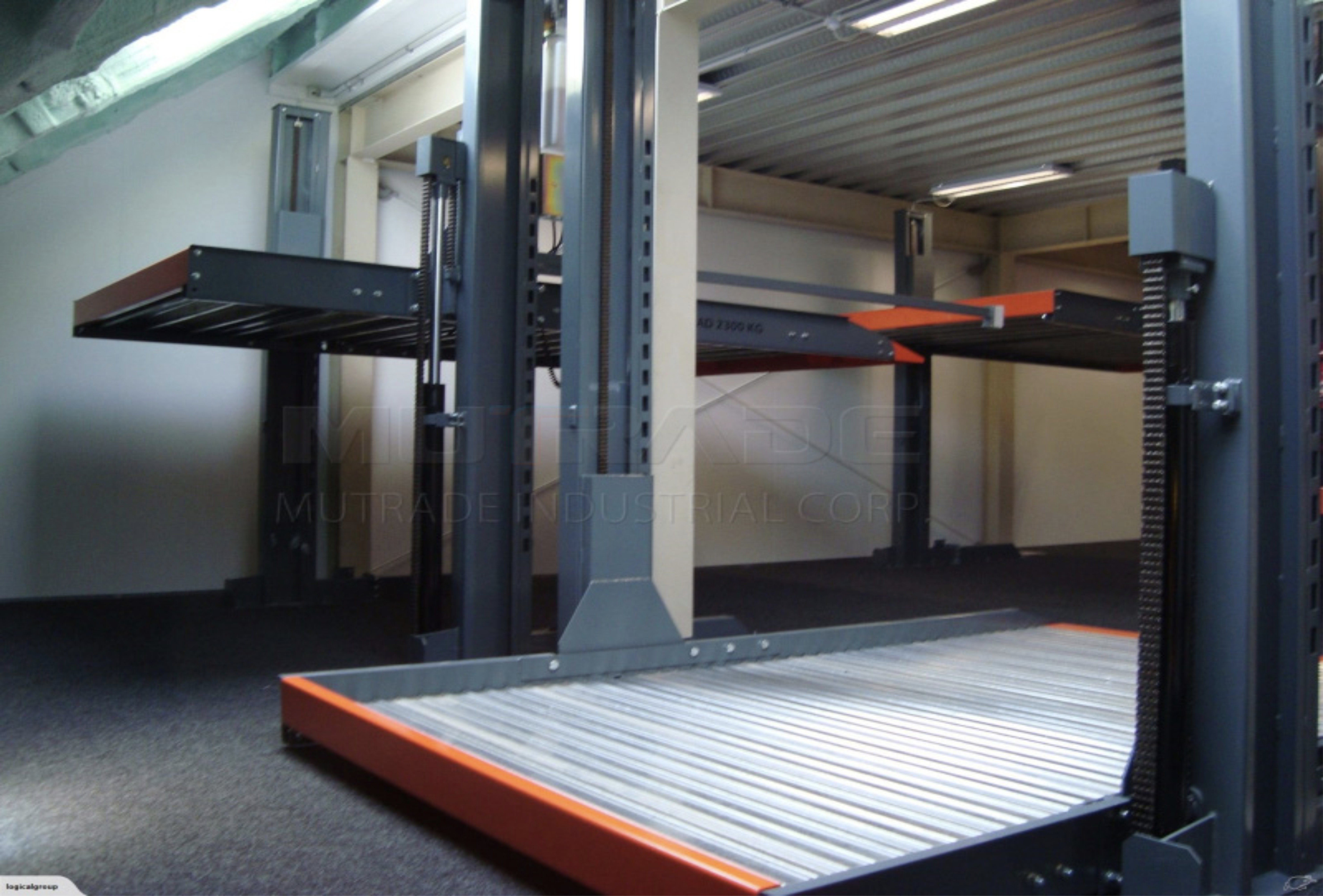 Time is the most valuable resource in human life, and space is the most valuable resource of cities life.
Time makes certain adjustments in all spheres of human life, turning the life of each of us into a platform for creating tools that make life processes more convenient and perform functions that complement our lives.
So, for instance, today it is difficult to imagine the normal work of all industries, trade and even the ordinary life of each of us without lifting equipment. Therefore, car elevators are becoming increasingly relevant in modern conditions of space deficit. For the owner of a parking, restaurant or entertainment center, sometimes the only possible way to increase parking or a place to store cars is to make it automated and multi-level. And in this case, you can not do without car lifts.
THE MOST EFFECTIVE WAY TO STORE CARS IN CAR DEALERSHIPS IS A
Mutrade offers the Hydro-Park and Starke parking lifts - ideal solutions where appropriate, but there is no way to create new space intended for parking. The installation of such car lifts is economically 2-3 times cheaper than the usual method of storage in parking lots.
In the Mazda car dealership Mutrade's Hydro-Park 1127 car lifts allow park two - four cars in the area, designed for one or two vehicles. We maximized the number of parking spaces using the central post sharing feature.
The Hydro-Park 1127 car lift is a unique parking equipment that does not have direct analogues, which combines high resource, reliability, safety and functionality and simplicity, versatility.
In addition to the listed advantages of car lifts, they have wide range of application fields:
Mutrade hydraulic car lifts are necessary for simple and rational optimization and subsequent safe and convenient operation of existing parking spaces. We offer both standard solutions and customizable sizes of posts width and height in accordance with your requirements.
The versatility of our solutions opens up new possibilities!
---
Post time: May-14-2020