Introduction
In the vibrant urban landscape of Romania, a groundbreaking subterranean parking project has unfolded, introducing an innovative approach to parking optimization. This initiative involves the strategic incorporation of inclined parking lifts, specifically the TPTP-2 model, to double parking capacity for our client. This article explores the transformative impact of the TPTP-2 in overcoming challenges associated with low ceilings and limited space.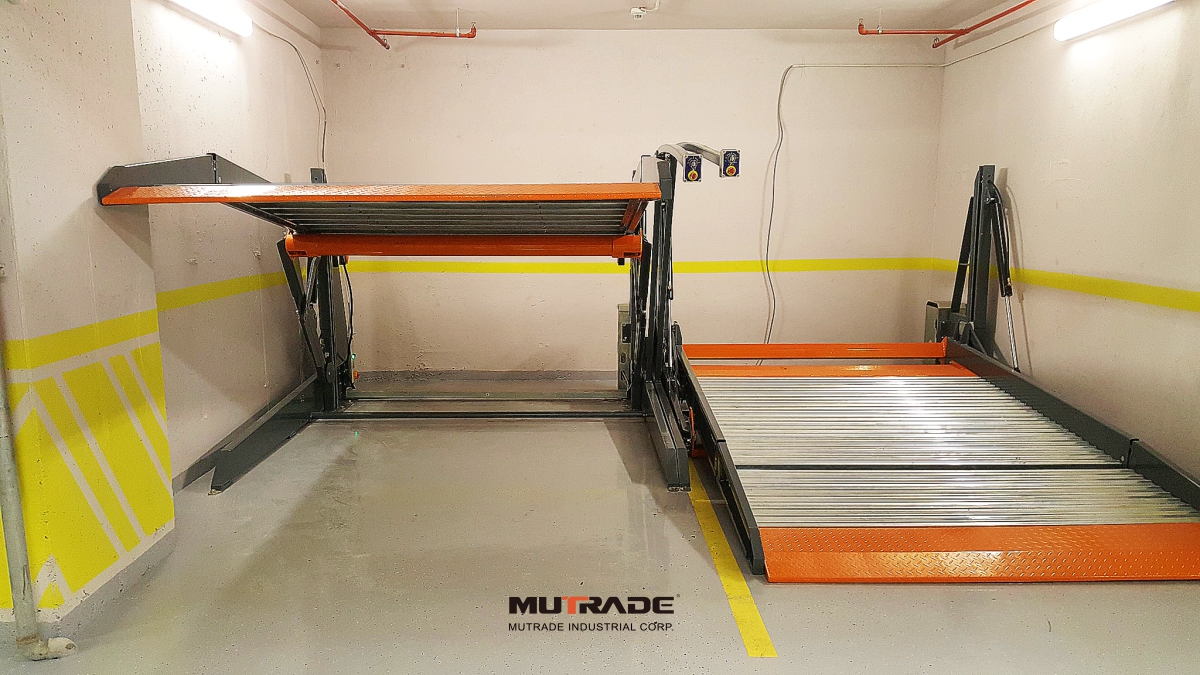 Challenges in Conventional Parking
Underground parking structures often grapple with low ceilings and restricted spatial configurations. These constraints limit the number of conventional parking spaces available and pose significant challenges for efficient space utilization. The need for a solution that could navigate these limitations while maximizing parking capacity became evident.
Romanian cities grapple with the familiar challenges of providing ample parking space amid the escalating number of vehicles. Low ceilings and restricted spatial configurations present significant hurdles in meeting the growing demand for parking, particularly in densely populated urban areas.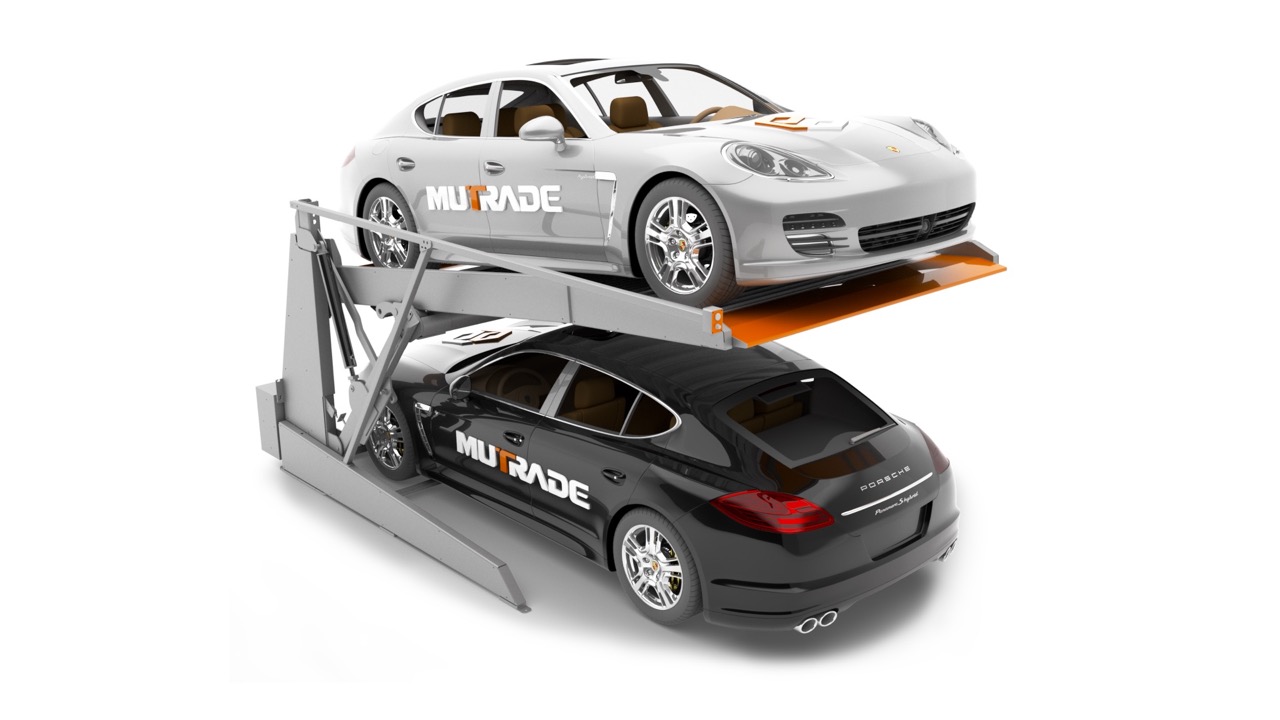 Mutrade Parking Solution: TPTP-2 Tilting Car Parking Lift
In response to these challenges, our client embraced the TPTP-2 tilted parking lift as a strategic solution. Tailored for spaces with low ceilings, the TPTP-2 redefines conventional parking dynamics. By ingeniously employing an inclined structure, this car lift allows for efficient stacking of vehicles, effectively utilizing available space in a way traditional parking systems cannot.
Advantages of TPTP-2 in Projects
Space Maximization
TPTP-2 doubles parking capacity by utilizing inclined stacking, enabling more vehicles to be accommodated within the same spatial footprint.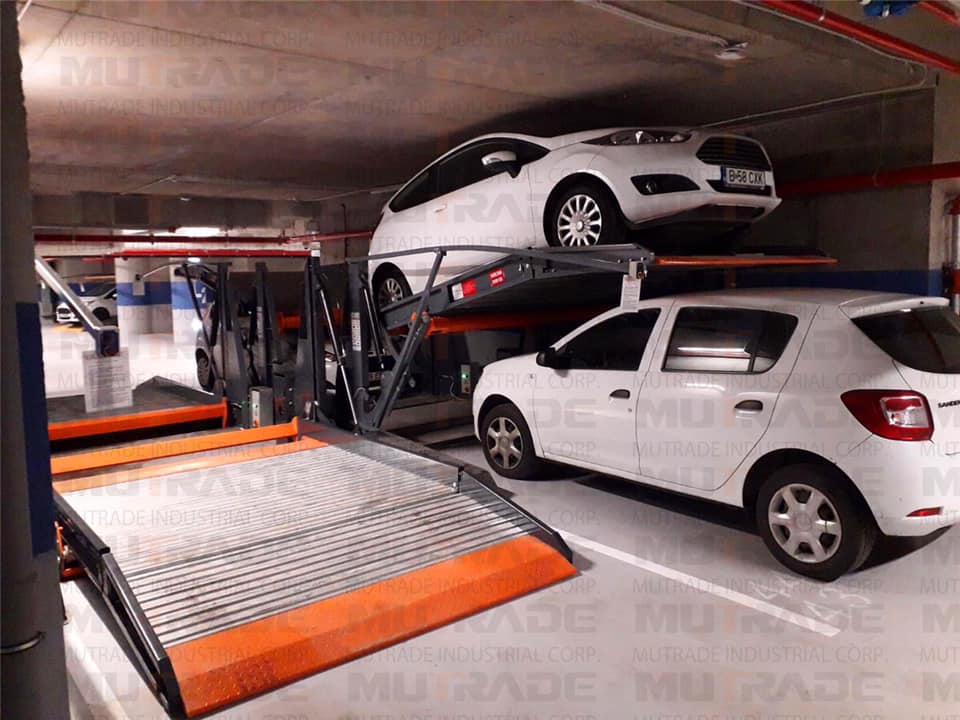 Low-Ceiling Adaptability
Designed to operate seamlessly in spaces with low ceilings, the TPTP-2 addresses height restrictions, making it a practical solution for a variety of parking environments.
Efficiency Enhancement
The electro- mechanical features of TPTP-2 contribute to a streamlined parking process, minimizing the search time for a free parking space and optimizing overall operational efficiency.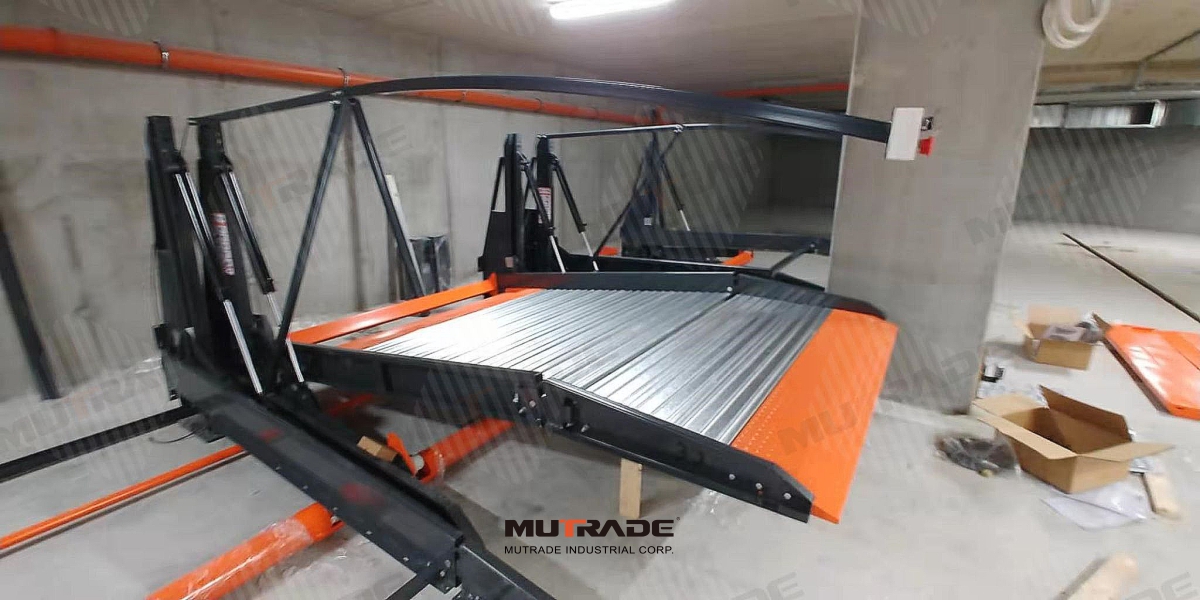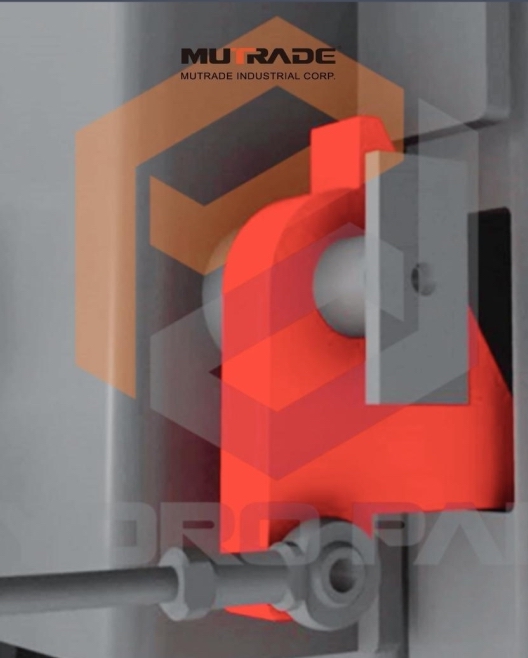 Safety Assurance
Your security is our top priority, and TPTP-2 is loaded with safety features, including a mechanical safety locks. These locks act as a barrier against any potential falls, ensuring that your car remains secure during the entire lifting process.
Product parameters
| | |
| --- | --- |
| Parking vehicles | 2 |
| Lifting capacity | 2000kg |
| Lifting height | 1600mm |
| Usable platform width | 2100mm |
| Power pack | 2.2Kw hydraulic pump |
| Available voltage of power supply | 100V-480V, 1 or 3 Phase, 50/60Hz |
| Operation mode | Key switch |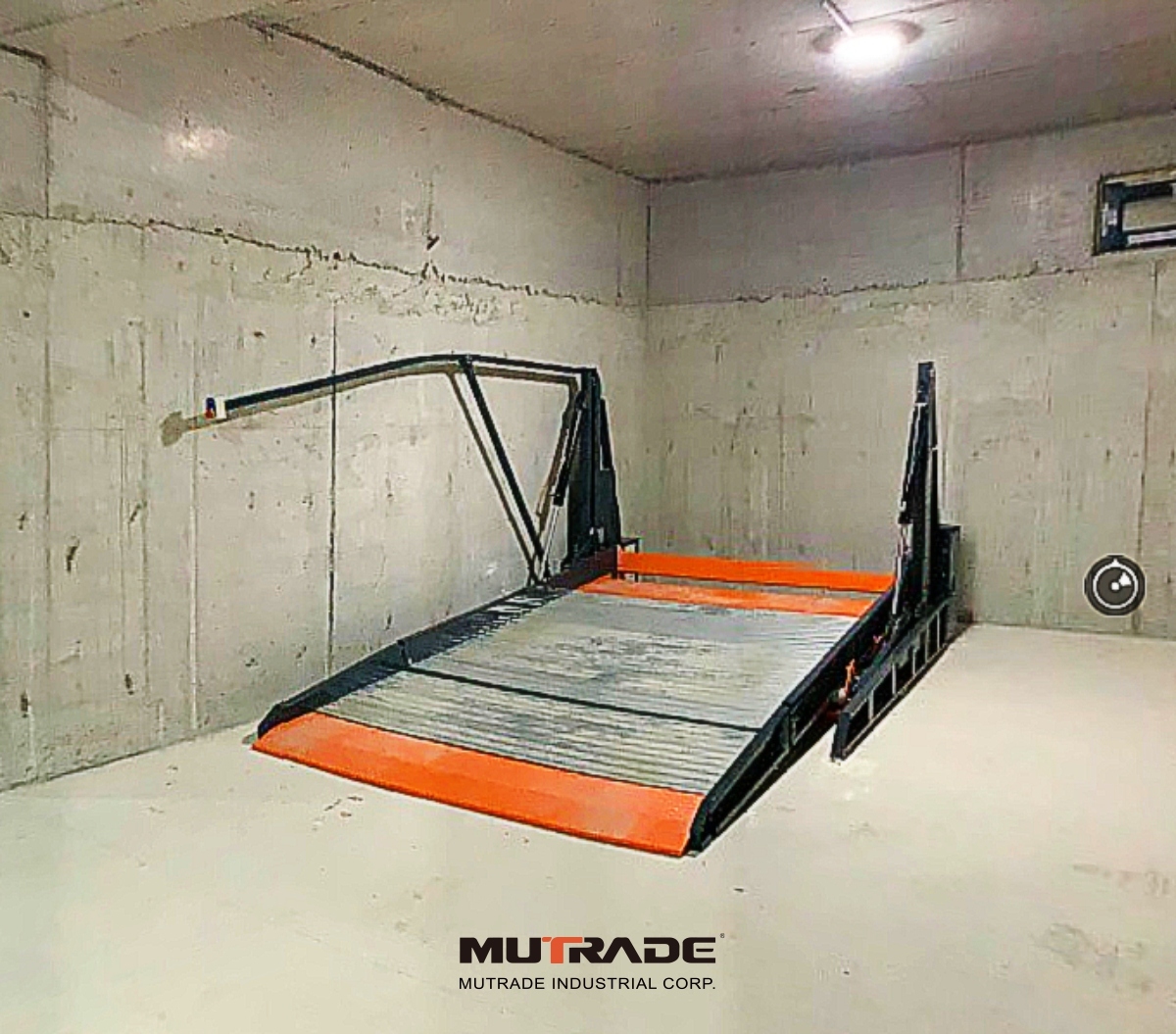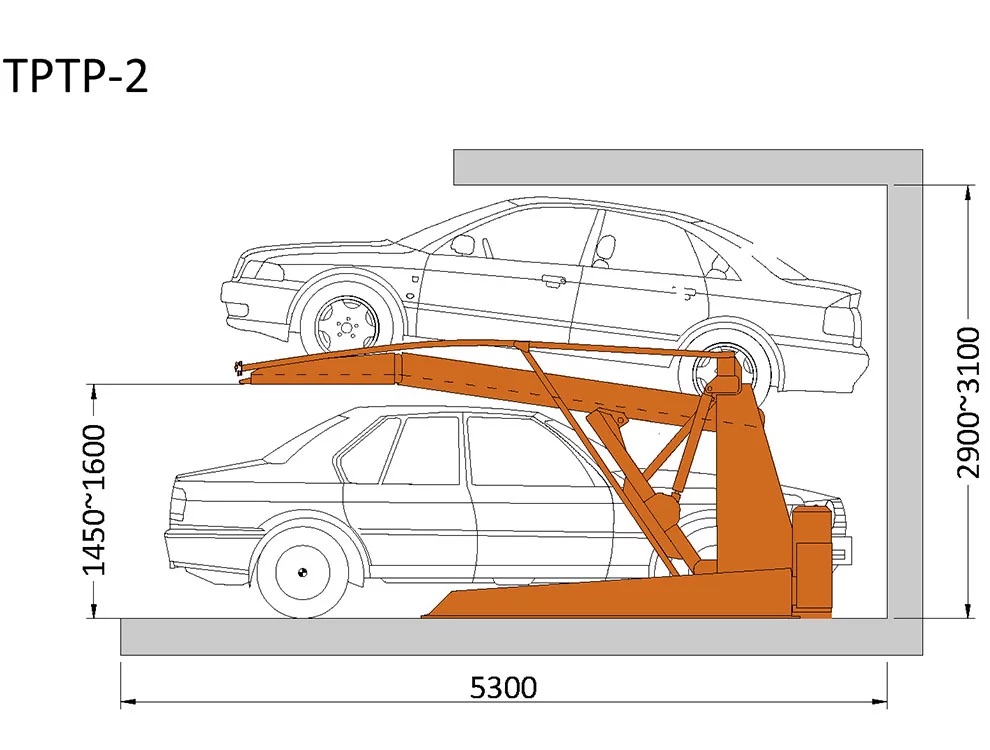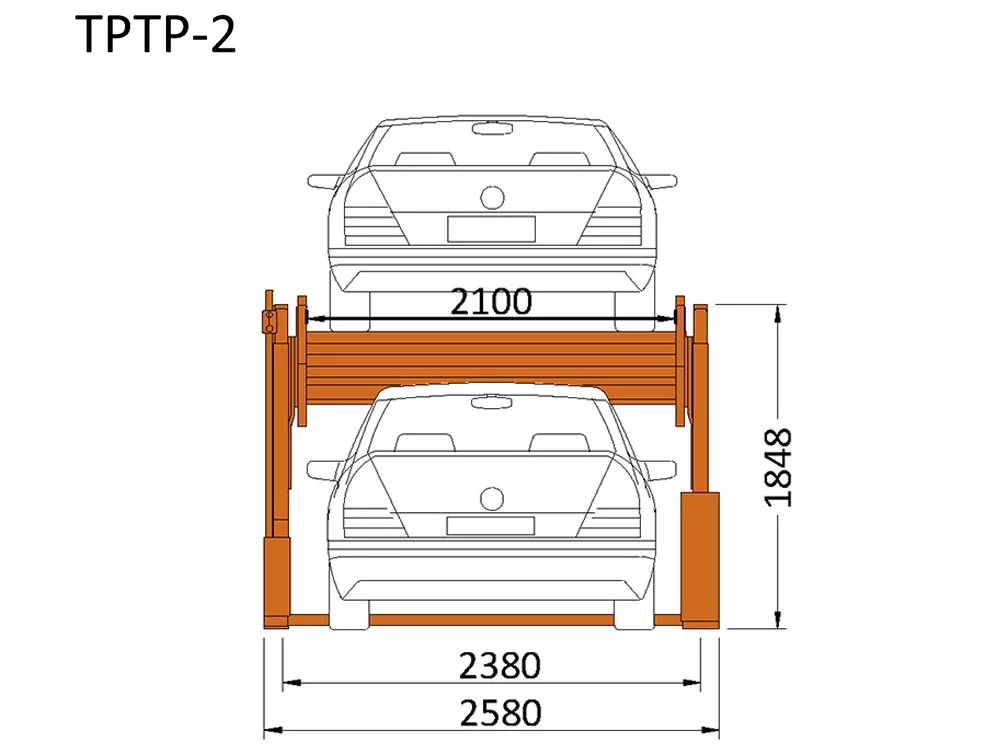 Conclusion
TPTP-2 tilting parking lift emerges as a game-changer in the Romanian parking landscape. Its adaptive design, addressing the limitations of low ceilings and confined spaces, positions it as a beacon of innovation. As urban areas grapple with the challenges of parking scarcity, the TPTP-2 stands as a versatile and efficient solution, offering a glimpse into the future of intelligent and sustainable parking solutions in Romania and beyond.
For detailed information get in touch with us today. We're here to help you modernize, streamline, and elevate your parking experience:
Mail Us: info@mutrade.com
Call us: +86-53255579606
Next:
---
Post time: Nov-13-2023